Helping You Towards a Healthier Life
We provide advice and support on all areas where an improvement in your diet can bring an improvement in your health and wellbeing.
What we help you achieve
Help with weight loss, fatty liver disease. A specialist Dietitian in Bariatric surgery, (Bypass & Sleeve) for over 10 years as part of the team at Springfield Hospital, Chelmsford.
Help manage bowel disorders IBS and food intolerance (KCL low FODMAP trained), Inflammatory bowel disorders, Coeliac disease, constipation, diarrhoea, bile acid malabsorption, and reflux/dyspepsia
Help to manage long-term conditions-type II diabetes, raised cholesterol.
Help manage-unintentional weight loss, nutrition for a poor appetite, and nutritional support.
The people we help
Individuals, – working one-to-one offering direct patient appointments, or virtual and telephone.
Business–

 to help care for their workforce.

Organisations– working in health care, nursing homes.
Trust a Dietitian to know about Nutrition
Access Nutrition utilises the professional skills and experience of Nicole Croft-O'Halloran.
Nicole is a Registered Dietitian, with over 30 years of experience working to improve people's health and nutrition. She is based in Chelmsford, Essex.
Nicole is a member of the HCPC (Health & Care Professions Council) DT04024.
Dietitians are the only nutrition professionals to be regulated by law, and are governed by an ethical code to ensure that they always work to the highest standards. In addition, the title 'dietitian' is the only food and nutrition title that is protected by law.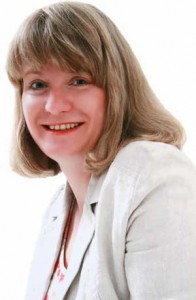 'I contacted Access Nutrition as I had recently increased my sports training and was struggling to fuel myself adequately.  She devised realistic and achieveable goals and meal/snack ideas which has significantly improved my performance and sense of wellbeing.'
'Access Nutrition provided me with fantastic advice which was simple to understand, with tips that can easily be incorporated into daily life. I will definitely be using them again for advice in the future and can thoroughly recommend their expertise!'
'It was a very informative session & hopefully my wife & I will have learnt a lot about balance etc. I have already purchased recommended book !! '
Client who requested Dietary advice for Diabetes.
'Everything was positive for us ; we rapidly agreed an appointment at a convenient time for us and at a reasonable price .We were impressed with your diligent approach to our needs , which you had clearly researched in detail , and with your thorough ' run through ' of your recommendations .The documentation you provided was exactly what we have been looking for as a permanent checklist. Once again thank you very much indeed.'
Renal patient referred for Dietetic advice.
'Thank you very much for your consultation, we found it both reassuring and very helpful to be able to discuss the areas we wanted to be sure we were getting right for our child.
A vegan diet is very important to us both, in terms of ethical beliefs and health. It has made such a difference to receive positive confirmation that we can provide a healthy, balanced diet for our child.'
'Nicole, just to confirm I have received your email and attachments.
I would like to take this opportunity to thank you for a very professional and
informative zoom consultation. It has helped my wife and I to understand my
condition and what I need to speak to my doctor about.'
(Bowel disorder).
', Nicole I have received the results of test from my consultant and have confirmed Bile Acid Malabsorption diagnosis. I just wanted to say a huge thank you to you for requesting this be investigated and look forward to having the advice on diet.'
'Thank you for your advice on helping with my chronic diarrhoea. The treatment worked within 2 weeks. If I could give you a big hug, I would as this has changed my life.'