Helping You Towards a Healthier Life
We provide advice and support on all areas where an improvement in your diet can bring an improvement in your health and wellbeing.
What we help you achieve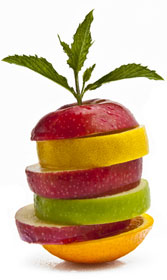 Weight loss
Sports nutrition advice
Manage diet-related diseases such as diabetes, raised cholesterol, food intolerance, bowel disorders, poor appetite, etc
Create healthy foods and healthy menus
The people we help
Trust a Dietitian to know about Nutrition
Access Nutrition utilises the professional skills of Nicole Croft-O'Halloran.  Nicole is a Registered Dietitian and Health Care Professional, with many years of experience working to improve people's health and nutrition.  To be a Health Care Professional means meeting demanding, officially-recognised standards for training, professional skills and behaviour modification.