About Access Nutrition – Dietitians in Chelmsford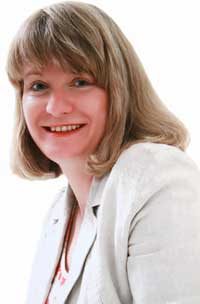 Access Nutrition Ltd is the company established and owned by Nicole Croft-O'Halloran.  Nicole is a Registered Dietitian, with many years of experience working to improve people's health and nutrition. I have worked in healthcare for over 35 years, including 22 years in the NHS working in a variety of hospitals and the community. I worked for 4 years as a Dietitian in industry. Nicole established Access Nutrition Ltd in 2011.  For more information refer to LinkedIn.

Nicole is a Registered  Dietitian and a member of the Health Care Professions Council web site registration DT4024.  The Health Care Professions Council (HCPC) exists to protect the public. To do this, they  keep a public register of professionals who meet their standards.
Nicole is a member of the British Dietetic Association(BDA) and a member of several specialist  subgroups which are my areas of interest: Dietitians Obesity Management Specialist Group (DOM), Dietitians Gastroenterology Specialist Group (GSG), Dietitians Food Allergy and Intolerance Group (FAISG), Freelance Dietitians Specialist Group (FDG).  In addition a member of British Obesity & Metabolic Surgical Society (BOMSS) & International Federation for the surgery of obesity and metabolic disorders (IFSO).
Face to Face consultations are available at the following Essex locations:
Virtual appointments
Virtual appointments are readily available. Please contact us to make a booking.
Private Health Insurance:
Nicole Croft-O'Halloran is an approved provider for the following private health insurance companies.
Please contact your company to obtain authorisation prior to booking an appointment. You will need to provide your policy details and authorisation for an appointment.
Vitality.co.uk
Healixhealthservices.co.uk