About Access Nutrition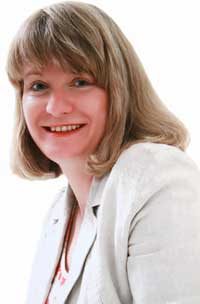 Access Nutrition utilises the professional skills of Nicole Croft-O'Halloran.  Nicole is a Registered Dietitian, with many years of experience working to improve people's health and nutrition. I have worked in Healthcare for over 20 years, including 18 in the NHS working in hospitals and the community. I have also had over 4 years working as a Dietitian in industry. For more information refer to LinkedIn.

Nicole is a registered Health Care Professional, which means she meets all the  officially-recognised standards for training, professional skills.  She graduated in in 1986 and has kept her skills up to date through Continual Professional Development.
Registration can be verified  on the Health Care Professions Council web site registration DT4024.  The Health Care Professions Council (HCPC) exists to protect the public. To do this, they  keep a public register of professionals who meet their standards.
Consultations are available at:
Private Health Insurance:
Nicole Croft-O'Halloran is an approved provider for the following private health insurance companies.
Please contact your company to obtain authorisation prior to booking an appointment.